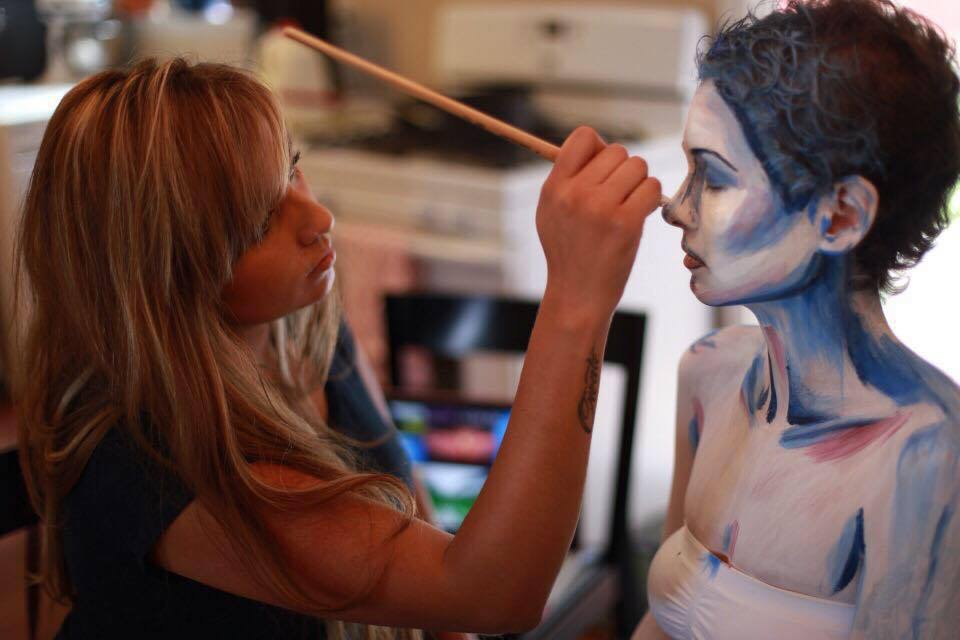 Gloria Jimenez
"An artist is above all a human being, profoundly human to the core. If the artist can't feel everything that humanity feels, if the artist isn't capable of loving until he forgets himself and sacrifices himself if necessary, if he won't put down his magic brush and head the fight against the oppressor, then he isn't a great artist." -Diego Rivera
Gloria began developing her artistic abilities in her elementary school years and went on to various Gifted and Talented art programs and classes and earned various art scholarships in her college years. She began painting with arcrylics and moved on to explore other mediums such as conte, charcoal, oil painting, mixed media and mural work - individually and with youth in the community - alongside organizations such as Sierra Arts Youth Artworks, The Children's Cabinet, Child & Adolescent Mental Health Behavioral Services inside the Family & Youth Interventions building in The Children's Cabinet and The Nevada Division of Child and Family Services.
As a makeup artist, she has worked as a local and traveling professional freelance artist with brands such as MAC, Bobbi Brown, and Estee Lauder. Gloria has had the opportunity to provide artistry for fashion/creative photography, fashion runway shows, and brides all over Nevada, California, and destination weddings such as Lake Tahoe and Mexico . She has also done print/commercial/billboard work and has features in magazines such as Dark Beauty, RTT, and CNN International. Gloria has experience working seasonal trend shows and runways in cities such as San Francisco and Las Vegas.
Gloria's technique, attention to detail, and love for learning about the newest products and skincare is carefully cultivated to work on everyday women and range from soft and romantic to highly stylized and glamorous. She loves and appreciates culture and diversity and her passion and eye for beauty is evident in her work and the relationships she builds with her clients.